Florida Bus Tours For Beach-Goers, Sports Enthusiasts, Golfers & Much More
Florida, also known as the sunshine state, is the perfect destination for those looking to escape to warmer shores to enjoy its warm sea breezes and the adventures it has to offer. Florida's countless beaches are among some of its most popular attractions, along with its championship golf courses, it's the world-renowned sports teams, as well as some of the best-known theme parks in the world such as SeaWorld, Universal Studios, Busch Gardens, and of course, Disney World and for culture of Miami, Fort Lauderdale and more. Our Florida Bus Service and Fort Lauderdale party bus are best for Tours.

But Florida also has a number of other wonderful sights and activities to offer, from strolling the historic streets of St. Augustine and the state capital of Tallahassee, to exploring the spicy Latin culture of Miami. You can also go deep sea fishing in the Gulf or snorkel in the turquoise waters off Key Largo. Tampa Bay has a number of museums whilst Fort Lauderdale has canals waiting to be discovered, while Orlando's famous International Drive boasts a wealth of outlet stores for those looking to indulge in some retail therapy.
Florida is also famous for its oranges. There are plenty of fragrant groves as well as great places to eat. Also, has a number of Indian casinos for some Las Vegas-style excitement.
Orlando, Tampa, Miami & Fort Lauderdale Party Bus
If you're looking to book a cross-country vacation or school trip, US Coachways offers a range of bus rentals to suit groups of all sizes with our fleet of 56 coach buses. We also offer an itinerary that includes all the best sights and excursions for your trip. Whether it's for shopping or sightseeing, stopping throughout the day for meals. When you're on your way to a big game for the Miami Dolphins or hitting the clubs in South Beach. You can count on us to get you there safely and in style.
If you're looking for new places to see, U.S Coachways provides charter bus rentals complete with private drivers and luxury features throughout Florida, including Fort Lauderdale, the Florida Keys, Fort Meyers, Tallahassee, and St. Augustine. We're available 24/7 either online or by phone. So, get in touch now. One of our courteous, professional staff will use their considerable experience to help make your trip the best it can be.
 Florida Rentals Bus Make Everything Look Sunny
Florida Rental Bus Service offers something for everyone, whether it's windsurfing in a wetsuit, picking oranges in the quiet countryside, hiking through scenic state parks or paying a visit to the iconic Magic Kingdom. In fact, there are so many things to do that it is almost impossible to list them all. We've compiled a short list below of some of the highlights.
Fort Lauderdale Party Bus Rental – Florida Limousine Premium Transportation Services
For FL Party bus rentals and transportation, FL-limousine USA is the company you can trust. Whether it's for a business convention, field trip or for hitting the clubs of Ft. Lauderdale, if you're looking to travel with style and sophistication, then FL-limousine is the only way to go. Our drivers, chauffeurs and tour specialists provide the highest level of service to all our customers. Our fleet of vehicles includes charter buses, shuttle buses, motor coaches, and vans, meaning we can provide a wide range of options for tourist group travel.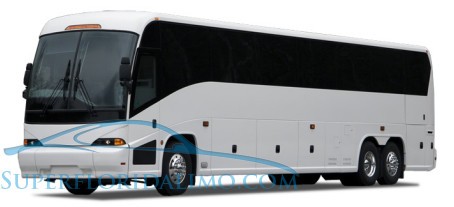 Bus Rental
For safe, luxurious travel, choose Fl-limousine USA. Our latest model motor coaches and buses are equipped with the most up-to-date equipment and facilities to help ensure that your travel experience with us is nothing short of excellent. Our most popular Florida bus rental service is ideal for large groups traveling for work, school, weddings, reunions or other major events. We also serve SMERF (Social, Military, Educational, Religious and Fraternal) events.
Free Charter Quote
Charter Rental – Get Your Free Quote
FL-limousine USA is the premier charter bus rental service. We have a fleet of over 100 buses and coaches. We also have a staff of over 180 experienced professionals looking to make your trip to Ft. Lauderdale the best getaway it can be – even if it's for business, not pleasure!
Through decades of success in the travel and transportation industry. FL-limousine can help make the trip that your group is looking for. Contact us today and our professional, courteous staff will take your trip to the next level for a journey you won't forget!
Field Trip Transportation
Whether you're traveling to playoffs, tournaments or just making a group trip further afield. FL Party Bus and FL-limousine are the best choices for field trips. We offer a number of bus and motor coach options. That provide safe and comfortable travel for your students at a price that fits the school budget. So if it's a sports event or a spelling bee, drama club or debate team, FL-limousine USA will get you to your Ft. Lauderdale destination in style to make the experience a memorable one for your students.